No more Rot, Rust or Mold.  Perfect reproductions that rival the rustic quality of natural bamboo tiki torch while preserving all the benefits of high-performing synthetic material.
Authentic-looking, long-lasting, and easy to install.
Turn your backyard into a haven for relaxation or celebration. Accessorize with our stylish tiki torches to give your garden, patio, or backyard a warm and attractive glow.
Available in three standard tones: "sundried", "weathered", and "brown".
CREATE AN AMBIANCE IN YOUR GARDEN, PATIO, OR BACKYARD.
Watch to see how the ONETHATCH™ Bamboo Torch can help make your backyard everyone's favorite tropical party destination.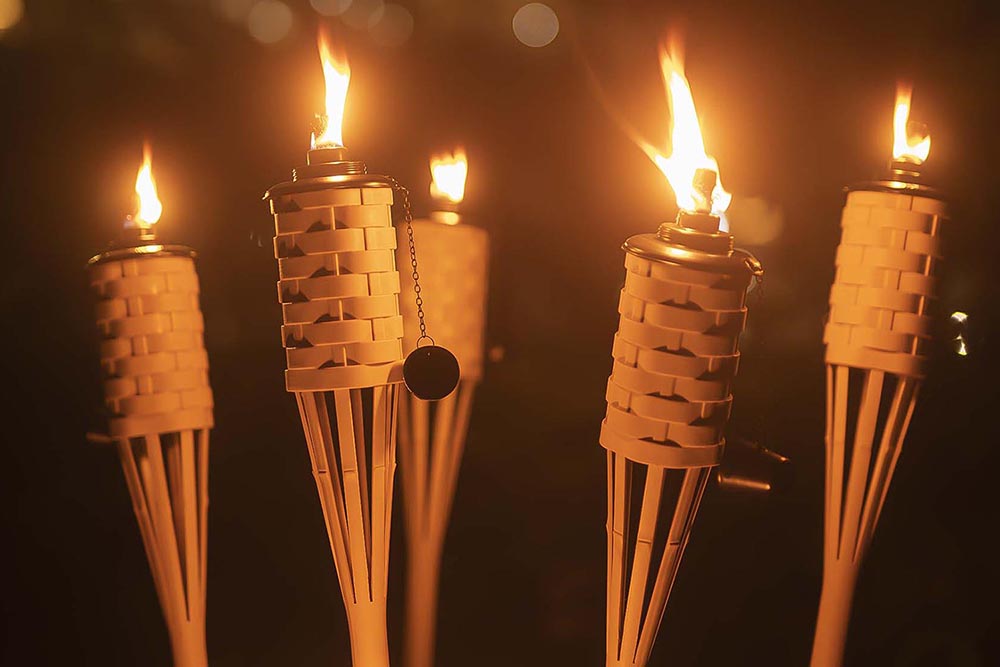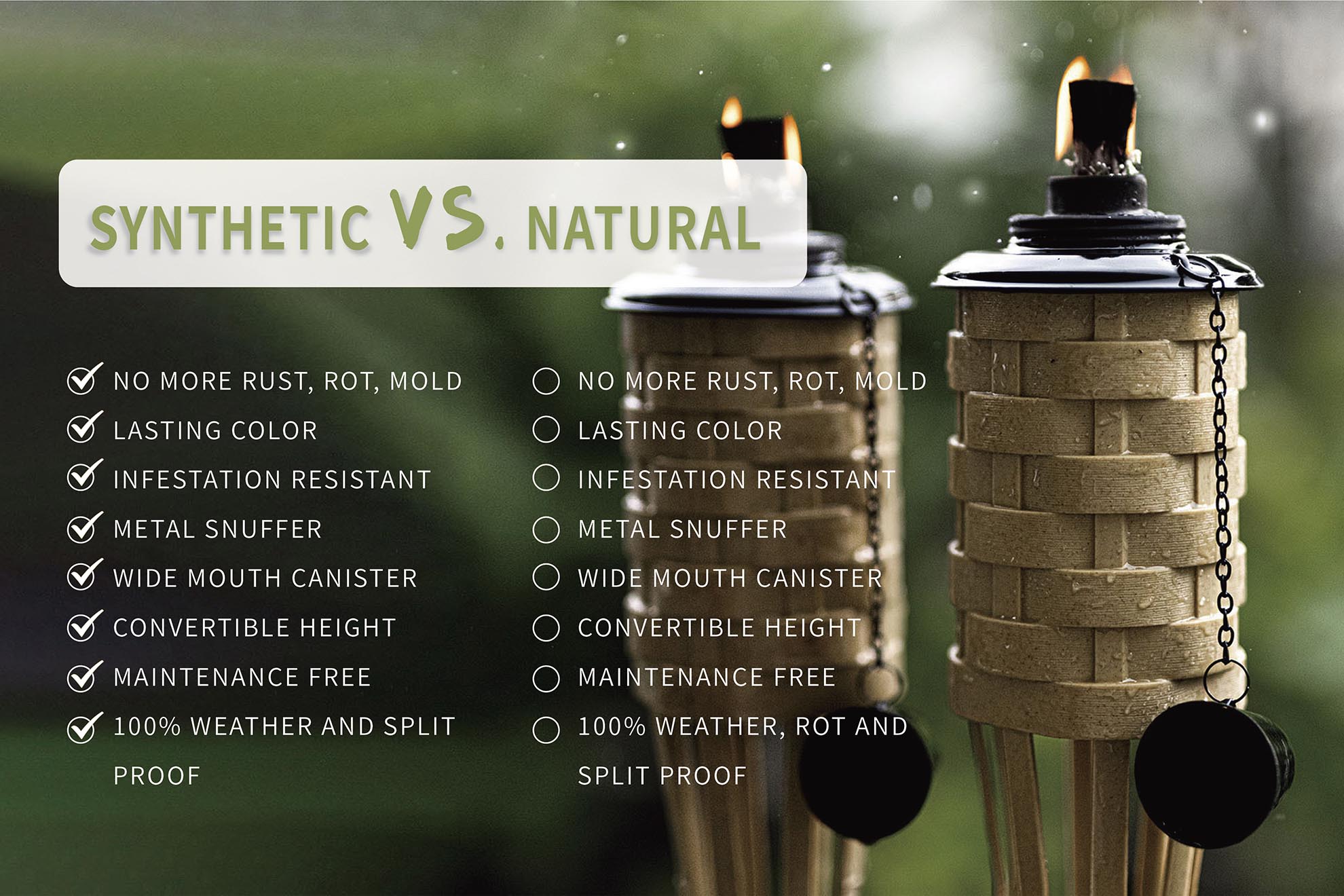 Long-lasting, easy to assemble, and easy to enjoy — it's the perfect tiki torch.
Watch to see how the ONETHATCH™ Bamboo Torch is built to last and will offer years of worry-free enjoyment.
ONETHATCH reproduced the beauty of bamboo tiki torches without the natural problems so you don't need to waste money to replace them every year.